Art GallerY
Welcome to the Thorveton Art Gallery! This gallery is updated termly and aims to celebrate the fantastic pieces of art being produced across the school.
During the Autumn Term we have explored drawing and mark-making using a range of equipment and natural materials in response to the world around us.
COMMUNITY ART
During the Spring Term we were very excited to be asked to produce some artwork to help to brighten up our village Doctors' Surgery waiting room. Class 2 took on the challenge and created these beautiful coloured prints which are now on display!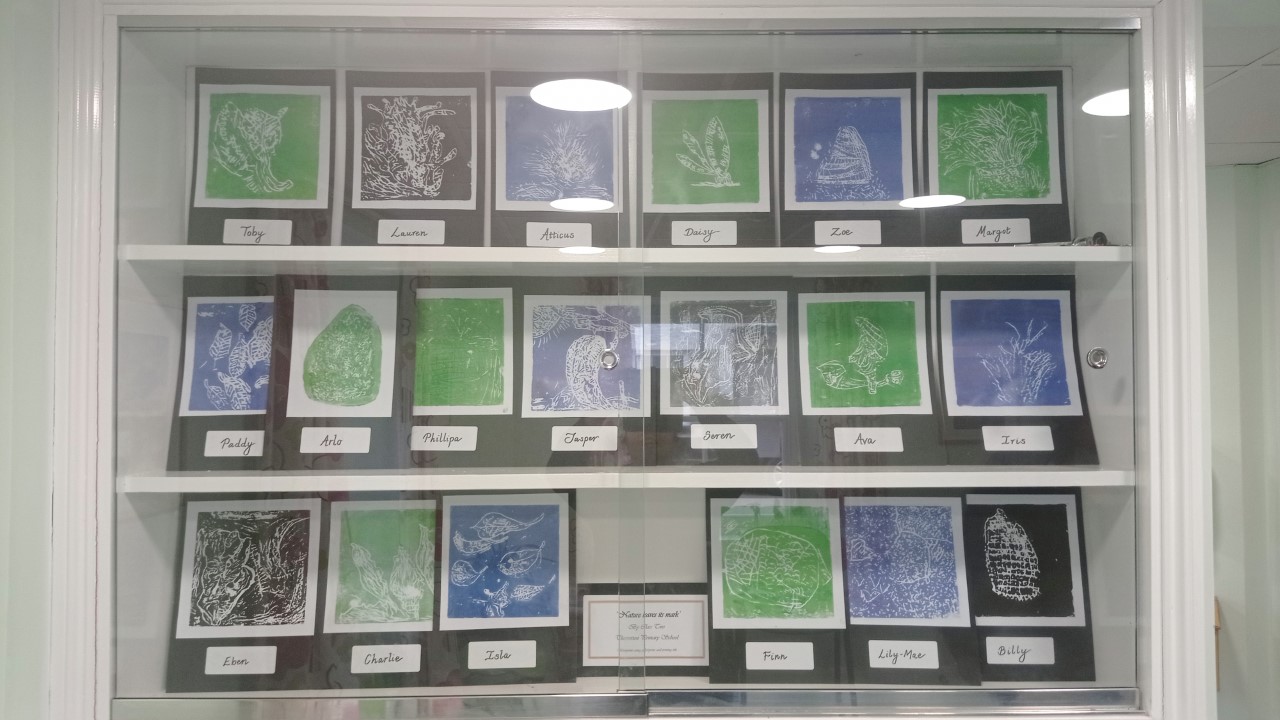 Remembrance
Class 4 produced a wonderful collective art display which was installed at the church during the month of November to mark in remembrance of soldiers past and present fighting around the world.
Autumn Gallery
Here are some experimental still life studies using felt tip pens and water made by Year 1
Sealife inspired sculpture
The jellyfish are transparent and in the deep sea they can glow all by themselves. I want the shiny material to help this creature to glow.

Hadley
Pinch Pots